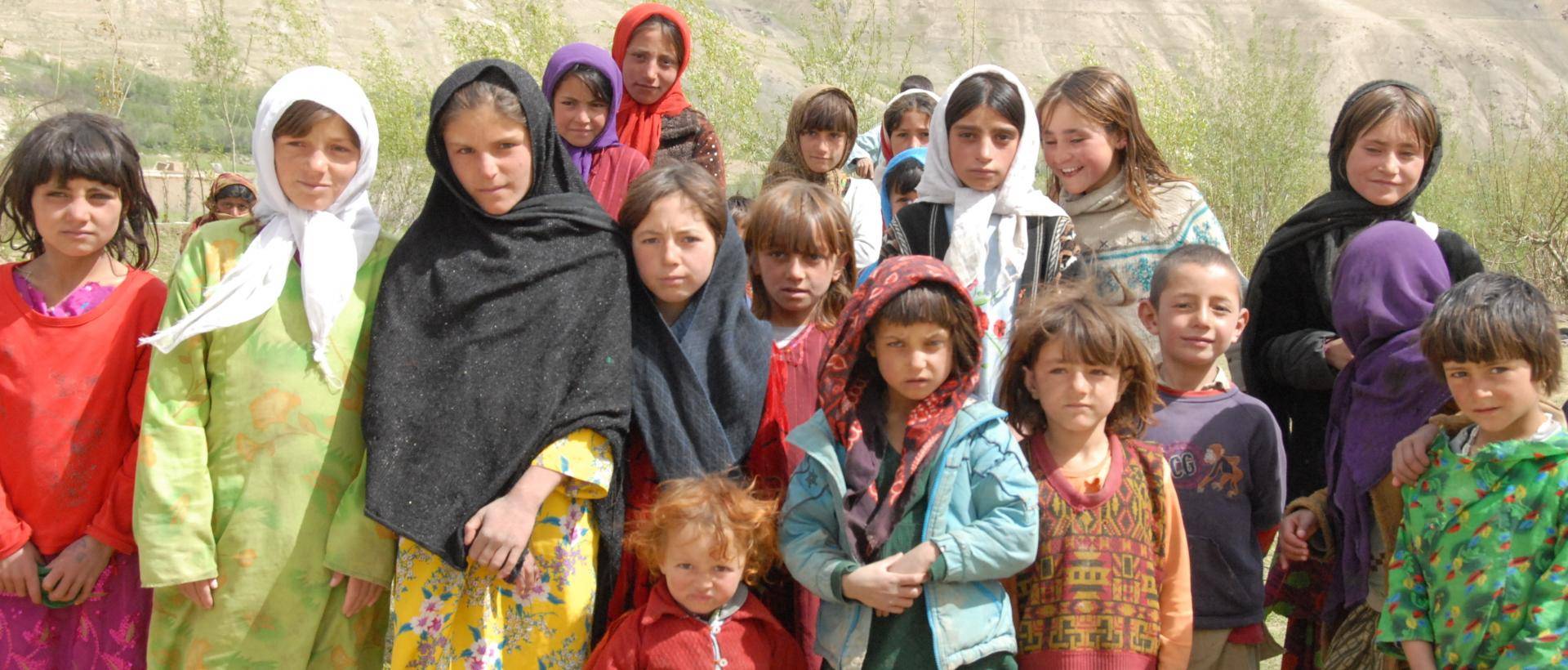 Posted: Aug 26 2021
Help Children
in Afghanistan
According UNICEF, Afghanistan is said to be the "worst place to be born in the world." The children of Afghanistan encounter multiple struggles from a young age, ranging from extreme poverty through to the daily threat of violence and conflict. High rates of child mortality, arranged marriages, malnutrition, sexual abuse and forced labour are just some of the challenges facing Afghan children.
The situation in Afghanistan is extremely serious and is only getting worse as the government is struggling against various extremist opposition groups, resulting in high levels of conflict. No child should have to be in this position. Help Orphans in Need to provide a positive future for the youth of Afghanistan.
Nearly half of Afghanistan's population lives below the poverty line, many of them being orphaned children who have no income at all. The situation is so dire that Afghanistan is the second poorest country in the world. Decades of ongoing conflict has resulted in thousands of causalities, leaving over 1.6 million children orphaned and millions of parents widowed. With over 50% of the population living in extreme poverty, loss of life plunges millions of families further into poverty with no visible way out.
With this in mind, many single parents choose to place their children in orphanages, and double orphans are often left to fend for themselves with no relatives to go to for help. We are here for those children, teaching them valuable life skills and providing them with a clean and safe place to live so that they may prosper and stand a chance of ending the cycle of suffering.
Committing to the future.
Afghanistan has a high infant mortality rate, with 1 in 18 children born never reaching their second birthday. This is due to a range of reasons, including the fact that 35% of children are born underweight and malnourished. A lack of clean water and proper infrastructure, combined with extreme poverty, makes it incredibly difficult for children to thrive. In fact, two out of every five children never fully develop physically or mentally due to a lack of nutrition, healthcare and education.
Pregnancy is dangerous anywhere in the world, but especially in Afghanistan, because many women cannot access proper medical assistance when delivering their babies. Hospitals are few and far between, and many people need to travel for hours to access basic healthcare. Women often deliver their children at home without proper medical supervision. 1 out of 8 women in Afghanistan die during delivery, many of whom are extremely young. The average age of marriage in Afghanistan is 18, with most mothers not being much older than that when they give birth. Many lose their partners young and end up widowed, struggling to care for their children.
We provide healthcare to orphaned children and those living in struggling communities to try and ease their suffering and give them the best chance at being healthy, but we can only do so with your support.
Lack of Basic Necessities in Afghanistan
---
Many children cannot access simple necessities like water, food, clothes, shelter, and an education. It is reported that only 60% of children in Afghanistan can access education, the vast majority being strictly boys. Malnutrition is a huge issue across the country, especially amongst young children. A nutritious, well-balanced diet is the root factor for child development, health and survival.
Without receiving the right nutrition, young children are at risk of falling extremely ill and potentially leading to early death. Providing Afghanistan with the solutions it needs to these problems is what we aim to do here at Orphans in Need through our appeals.
How to Help Children in Afghanistan
By supporting and donating to our appeals, such as sponsoring an orphan, Orphans in Need USA will be able to distribute life-saving aid to those who need it most. Your donations will help us to continue our efforts by building more widow homes, delivering more food packages, and taking in more children at our orphan villages, hopefully setting up more as time goes on.
All forms of donations are highly appreciated and used all in aid of those who require it. You can donate today with Orphans in Need USA  to create a positive change together.