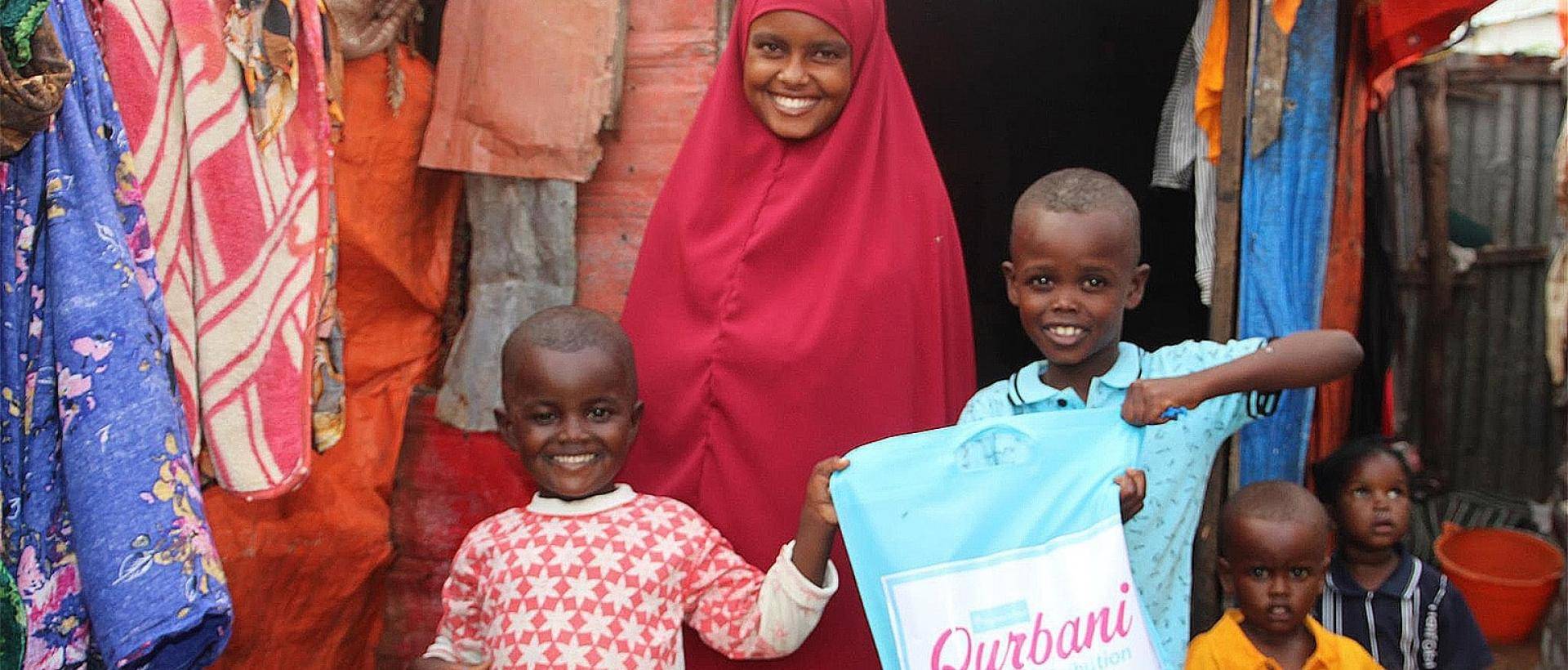 Posted: Jul 19 2022
YOUR QURBANI WAS
DELIVERED
Your Qurbani Brought the Ummah together.
Last week, we all came together to help orphans and widowed families enjoy the blessed celebrations of Eid al-Adha – together as one Ummah.
Your Qurbani was the reason that laughter echoed in orphan and widow homes, at 10 countries, including:
In Palestine, where children who lost their homes after the airstrikes gathered to eat together and shared smiles of hope.
In India and Bangladesh, where widowed mothers shed tears of relief because they could finally feed their children.
In Pakistan, where weak and hungry elderly widows made Du'a to Allah (swt) for us because they could enjoy nutritious meat.
We delivered thousands of Qurbani Meals to orphans and widows in need.
In impoverished communities this Eid, hope flooded in and many orphans and widows enjoyed eating meat for the first time ever.
For once, they didn't worry about where their next meal was coming from, and focused on having fun with their family.
Thousands of orphans and widowed mothers enjoyed the celebrations with a full heart, and they will keep the sweet memories of Eid close to their hearts forever.
Thank you, we couldn't have done it without you!
If you wish to support our other projects, see our orphans that need sponsoring. For just £30 per month, you can help bring happiness to a child's life.