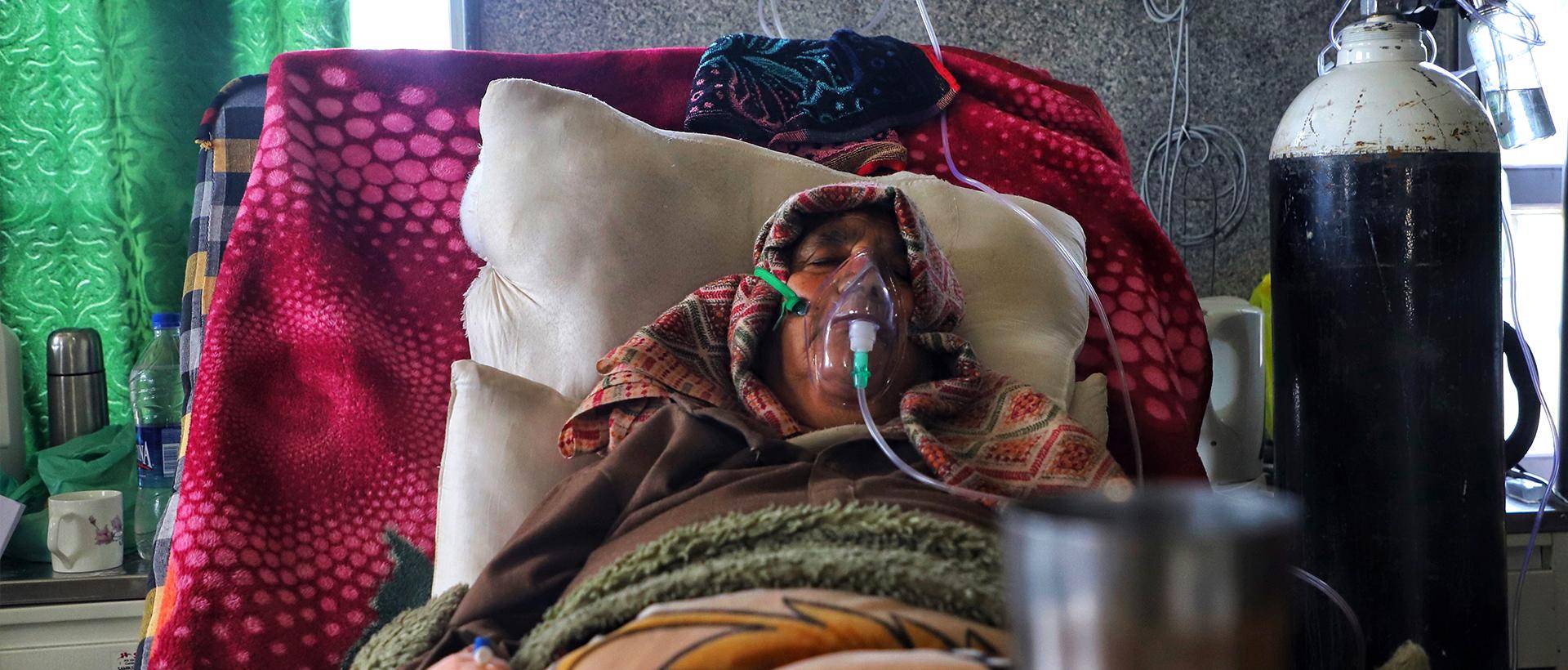 India

EMERGENCY
The people of India desperately need our help. Donate emergency food parcels, medical supplies and oxygen to vulnerable orphans and widows before it's too late.
Feed 3 widowed families for one whole month
Emergency Food Kits for orphans and widows.
Life-saving oxygen support for orphans and widows.
Provides critical and urgent medical support.
Provides oxygen concentrations that converts natural oxygen into medical grade oxygen. .
Right now, you can help provide much-needed oxygen to the most vulnerable across India in Jammu Kashmir, Delhi, Mumbai, Jharkhand and Bihar.
The people of India desperately need our help. Please donate and help provide emergency food parcels, hygiene kits and life-saving oxygen to vulnerable orphans and widows before it's too late..
India, the epicentre of the crisis.  
The number of cases has already surpassed 18 million. Almost 3,500 daily deaths have been reported – a record number of deaths in India.  
The crisis that is now devastating the country has grown exponentially and is burdening the healthcare system of India. Recent reports show that, in addition to the lack of hospital beds and dangerously low oxygen supplies, crematoriums are now struggling to cope with the increasing number of deaths. Makeshift crematoriums are being setup and families are having to say goodbye to their loved ones in untraditional ways.  
India, now the second worst-affected country in the world, is in desperate need of aid.  
The oxygen crisis is expected to last until mid-May, for millions of people, this may be too late.  
Help save lives in India now by giving much-needed oxygen and food support for orphans and widows in need.  
DONATE NOW AND SAVE LIVES !
---
Our response:  
Our teams in India are taking action by delivering aid to the most vulnerable during the crisis.
For just $200 you will help us provide oxygen to those in desperate need. With your help we can continue to provide food and urgent medical support for $50 or $1,000 so that families living in extreme poverty will not have to risk their lives to go to infected areas to find food.