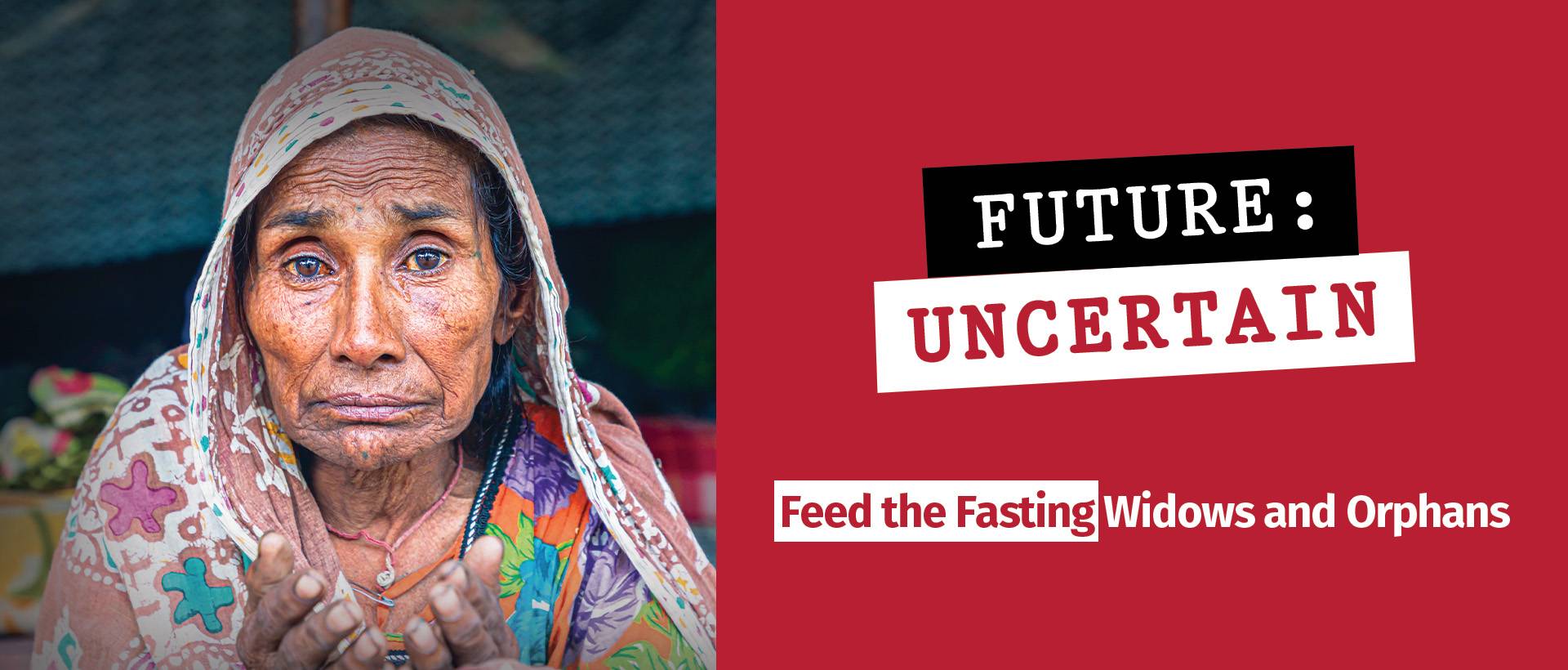 Feed The Fasting

IN NEED
Every widowed mother wishes to feed her children. Donate Iftar and Suhoor food parcels for Ramadan
Join us in creating a brighter future for widows and orphans this Ramadan who face an uncertain future.
The loss of a loved one and lack of income or financial support has made it difficult for these families to even put food on the table.
$37 - Can feed a family of five for an entire month
For just $37, you can make a huge difference in their lives by providing a month's worth of meals.
Our organization, Orphans in Need, delivers support to 14 of the most impoverished countries in the world, including India, Palestine, Pakistan, The Gambia, Sierra Leone, Yemen, and Jammu & Kashmir.
What Our Ramadan Food Packages Provide
Our Ramadan food packages are specifically designed to provide essential food items that are both nutritious and long-lasting. Each package typically includes rice, flour, lentils, pulses, oil, spices, tea, milk powder, sugar, dates, and sanitation products. All of these items are sourced locally, with an emphasis on supporting the local economy. When you donate to us, you are not only helping vulnerable widows and orphans but also making a difference in the local communities in which they live.

Hunger is a growing concern worldwide, with over 815 million people affected by chronic malnutrition. Our goal is to reach 15 million meals this year and make a lasting impact on the lives of widows and orphans. We rely on the kindness of donors like you to make this possible. With your help, we were able to provide over 12 million meals to widows and orphans in need worldwide last year.
This Ramadan, let us come together and make a difference in the lives of those who are struggling. Let us provide them with sustenance and hope for a better future. Help us deliver Ramadan food packages and sustain the lives of widows and orphans in need. Make your donation today and be a part of creating a brighter future for these families.