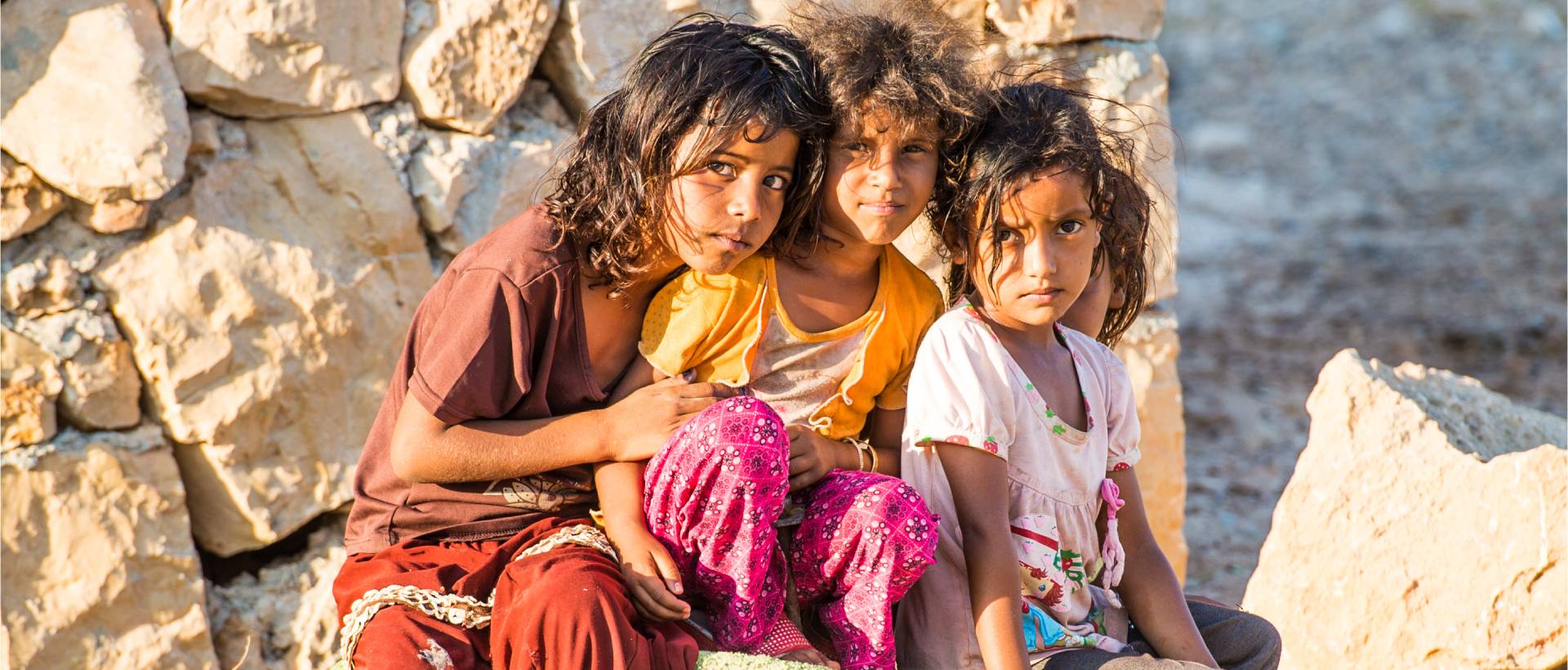 Yemen

$40 A MONTH*
* Orphan Sponsorship is monthly commitment that will going indefinitely until you cancel by emailing us at [email protected]
Yemen is the largest humanitarian crisis in the world, with around 21 million people in need of humanitarian assistance, including more than 11 million children.
Since the conflict escalated in March 2015, the country has become a living hell for the country's children. Only half of health facilities are functioning, and many that remain operational lack basic equipment. Many health workers have not received a regular salary in several years.
How is the crisis affecting children?
At least 10,000 children have been killed or maimed since the beginning of the conflict, and thousands more have been recruited into the fighting. An estimated 1.7 million children are internally displaced. The damage and closure of schools and hospitals has also disrupted access to education and health services. More than two million children are out of school, leaving them even more vulnerable.
Meanwhile, Yemen has been plagued by one of the world's worst food crises, with nearly 2.3 million children under the age of five projected to suffer from acute malnutrition in 2021. Of these, 400,000 are expected to suffer from severe acute malnutrition and could die if they do not receive urgent treatment. In addition, around 8.5 million children do not have access to safe water, sanitation, or hygiene.
A dangerous combination of factors, driven by conflict and economic decline and now exacerbated by COVID-19, have compounded the dire situation for Yemen's youngest children. ( source UNICEF)
The Support We Provide
It is our mission to provide humanitarian assistance everywhere it is needed to everyone who requires it. We work to provide relief from poverty for orphans as well as wider communities through vital food packs, safe and warm accommodation, access to treatment and medical care, sanitation services and education for orphans to improve their prospects.
Our work has not gone unnoticed, having received the Muslim Charity of the Year award in 2015. Although it is fantastic to be recognised, the true prize is the look on the faces of the widows and orphans we help every day, working to make their lives a little bit better than they were before.
To find out more about the work we carry out in individual countries, please click on the links above. Alternatively, you can also donate to Orphans in Need via the donate page now.