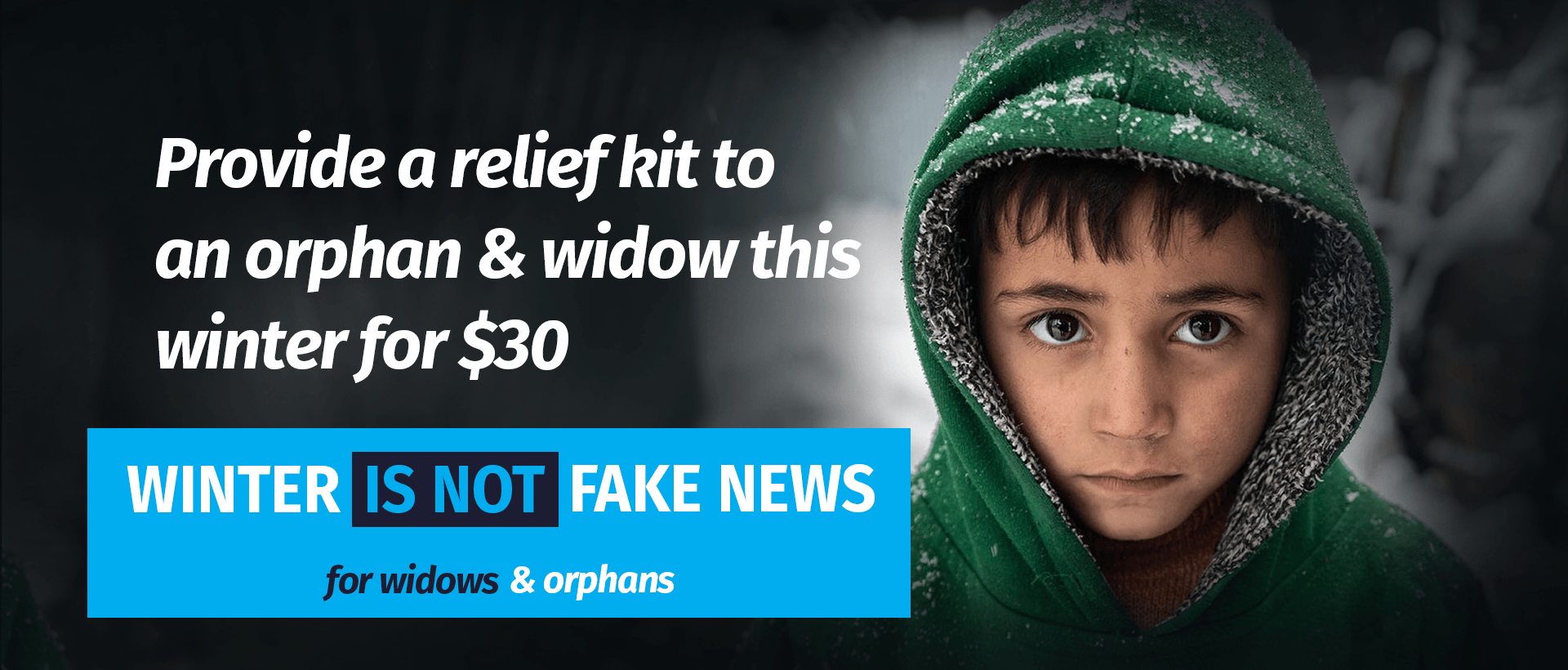 Women and children all around the world are the ones who suffer most when the winter season approaches.
Some are trying to survive without access to food, clean water, or even a warm place to sleep.
As you're reading this, countries like Yemen are plagued by one of the world's largest food crises in the midst of below freezing temperatures.
Studies show that in Yemen, approximately 2.2 million children under the age of five, including 538,000 severely malnourished and about 1.3 million pregnant and lactating women — are projected to suffer from acute malnutrition before the end of 2022.
$7 - could provide boots to an orphan in need
This is not propaganda; it is not disinformation. This is the unfortunate reality for 2 billion people globally.
Young, innocent orphaned children and widowed women are not only trying to survive the cold, they are also facing increasing violence on a daily basis — doing whatever they can just to make ends meet.
Winter is not fake news.
WIDOW & ORPHANS
For just $30, help support children and women in greatest need this winter by providing access to warm, nutritious food for a year.
And when you give before January 31, you'll double your impact due to our $1 million matching gift.
Winter weather that impacts millions around the world is an issue that one person cannot resolve.
For just $30, you can support women and children in getting through the cold, winter weather by providing winter relief kits, food packages, blankets, and winter clothing. Your donation will also go toward orphan renovations, hospital and medical treatment support, and building homes for widows and orphaned children.
Let's stretch our hands out to these children and mothers and help provide the basic needs they are lacking — water, nourishing meals, and a safe and secure roof over their heads.
Could provide boots to an orphan in need
could provide high Thermal blanket
could provide a winter kit.
could provide a full winter package
We can provide relief to vulnerable orphaned children and widowed mothers now.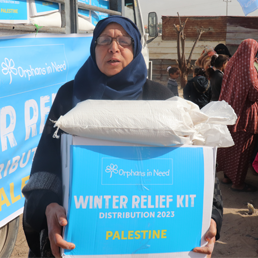 Winter 2023 – Palestine
Alhamdulillah, this winter season, Orphans in Need USA sent $100,000 worth of food packages and clothing for widows and orphans in Gaza. We provided clothing to 510 families, which included wool blouses, trousers, jackets, socks, and shoes. We also provided food packages to 1,500 families, including flour, rice, lentils, oil, sugar, tea, canned beans, canned sauce, tahini, cheese, and pasta. Thank you so much for your support.